Intercultural communication: Contributions of pragmatic and proxemics theory in the study of intercultural relations
Laura Salamanca Ávila

salamanca@reco.ucl.ac.be


Universidad Católica de Lovaina
Keywords:
Cultural codes, interaction, context, culture intercultural communication, proxemic theory, cultural shock, negotiation, meta-communication
Abstract
In this article, we talk about intercultural communication from a pragmatic point of view. We will present, in detail, interaction notions, context, culture, and the proxemic theory. These factors will serve as a reflection around testimonies provided by an intercultural communication seminar held at the campus of Lovaina the New, in Belgium. Finally, we will present some notions of cultural shock, negotiation, and meta-communication, as key concepts to face conflicting intercultural relations and for achieving a satisfactory cultural integration.
Author Biography

Laura Salamanca Ávila,

Universidad Católica de Lovaina

Doctora en Ciencias Sociales (información y comunicación), Universidad Católica de Lovaina, Bélgica. Colaboradora científica y miembro del Laboratorio de análisis de sistemas de comunicación de organización del Departamento de Comunicación de la Universidad Católica de Lovaina (LASCO/COMU/UCL).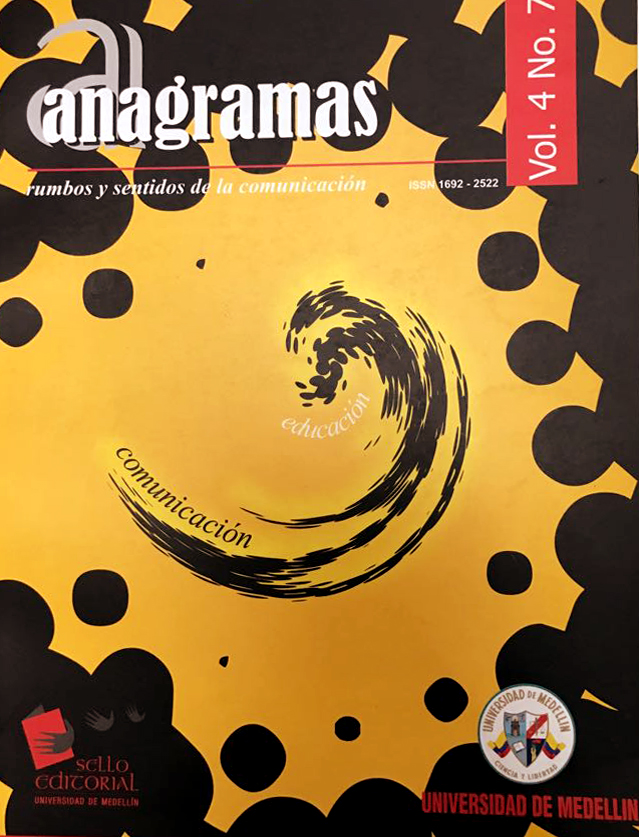 How to Cite
Salamanca Ávila, L. (2014). Intercultural communication: Contributions of pragmatic and proxemics theory in the study of intercultural relations. Anagramas Rumbos Y Sentidos De La Comunicación, 4(7), 81-96. Retrieved from https://revistas.udem.edu.co/index.php/anagramas/article/view/1111
Downloads
Download data is not yet available.
Copyright (c) 2015 Anagramas
This work is licensed under a Creative Commons Attribution-NonCommercial 4.0 International License.
Total or partial reproduction of the contents of the journal are authorized for educational, investigative or academic purposes as long as the source is cited. In order to make reproductions for other purposes, it is necessary to have the express authorization of the imprint or Sello Editorial of the Universidad de Medellín.