From Reading to Literacy: A review of the state of the art
David Alberto Londoño Vásquez

dalondono@correo.iue.edu.co


Institución Universitaria de Envigado
Keywords:
academic literacy, written culture, reading and writing, literacy
Abstract
Relevant background before Reading and Writing and the
application of concepts such as written culture (Emilia Ferreiro),
academic literacy (Paula Carlino and Giovanni Parodi), and
literacy (Daniel Cassany) in different researchs lead by some
Higher Education Institutions - with emphasis in our country,
bearing also in mind theoretical-methodological and research
contributions in both Hispano America and other countries as
well -, are presented in this article.
Author Biography

David Alberto Londoño Vásquez,

Institución Universitaria de Envigado

Docente tiempo completo de la Institución
Universitaria de Envigado. Doctor en Ciencias
Sociales de la Universidad de Manizales.
Magíster en Lingüística de la Universidad
de Antioquia. Realizó una especialización
en Enseñanza del Inglés en la Universidad
Pontificia Bolivariana.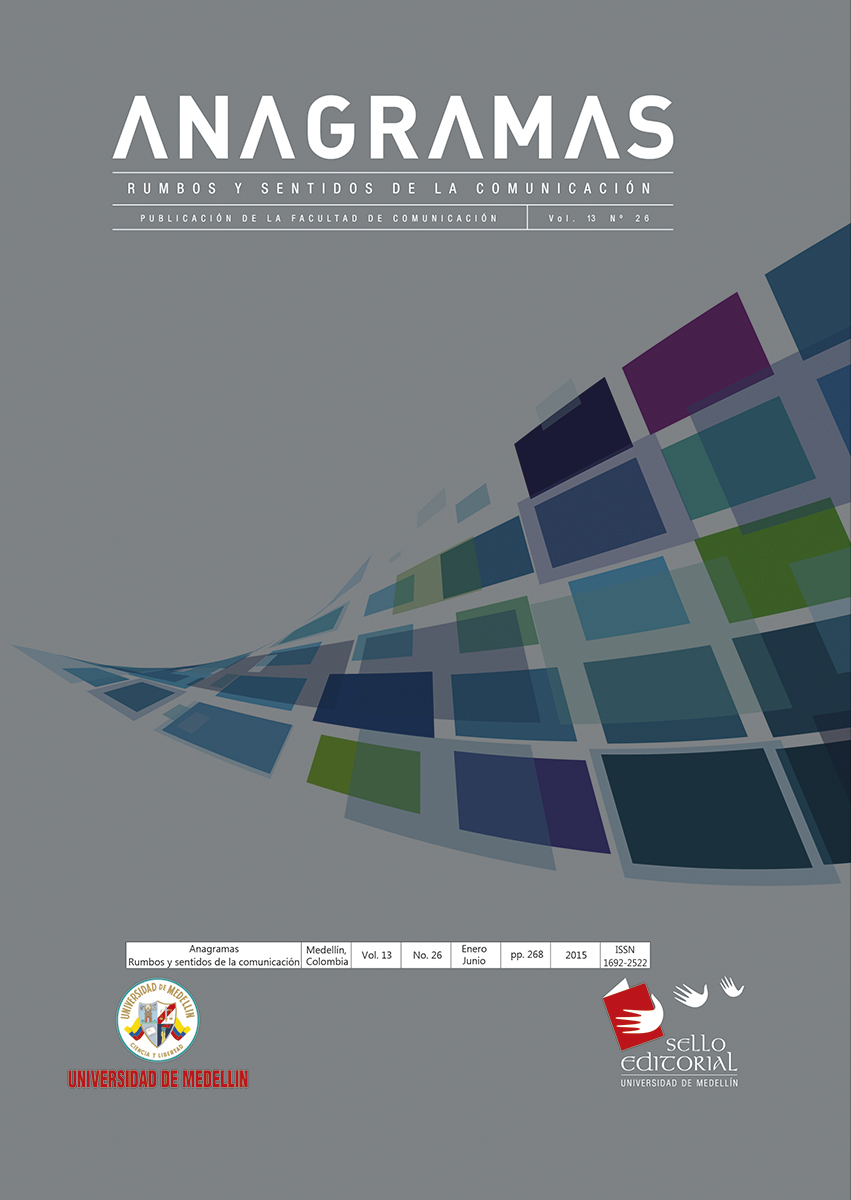 How to Cite
Londoño Vásquez, D. A. (1). From Reading to Literacy: A review of the state of the art. ANAGRAMAS RUMBOS Y SENTIDOS DE LA COMUNICACIóN, 13(26), 197-220. https://doi.org/10.22395/angr.v13n26a10
Downloads
Download data is not yet available.
Copyright (c) 2015 Anagramas
This work is licensed under a Creative Commons Attribution-NonCommercial 4.0 International License.
Total or partial reproduction of the contents of the journal are authorized for educational, investigative or academic purposes as long as the source is cited. In order to make reproductions for other purposes, it is necessary to have the express authorization of the imprint or Sello Editorial of the Universidad de Medellín.