Cuatro Veces Medellín
Carlos Alberto Galvis

cagalvis@udem.edu.co
Universidad de Medellín

Abstract
Cada civilización, a través de su dialéctica histórica, comporta sus formas de vivir y convivir. Cada civilización construye sus imaginarios, sus ciudades y sus zonas de inclusión y exclu­sión: zonas de anomia con subsuelos de violencia o de paz, de pobreza o de opulencia, lo visible y lo invisible que se constituyen en problemas y fenómenos que tienen su arraigo en la dinámica sociológica en general, cuya problemática no se resuelve meramente desde las acomodaciones policivas, autoritarias, o desde la planeación y el desarrollo urbanístico
Downloads
Download data is not yet available.
Author Biography

Carlos Alberto Galvis,

Universidad de Medellín

Docente-Investigador de la Facultad de Comunicación de la Universidad de Medellín, Grupo de Investigación en Comunicación, Organización y Política –COP Facultad de Comunicación Universidad de Medellín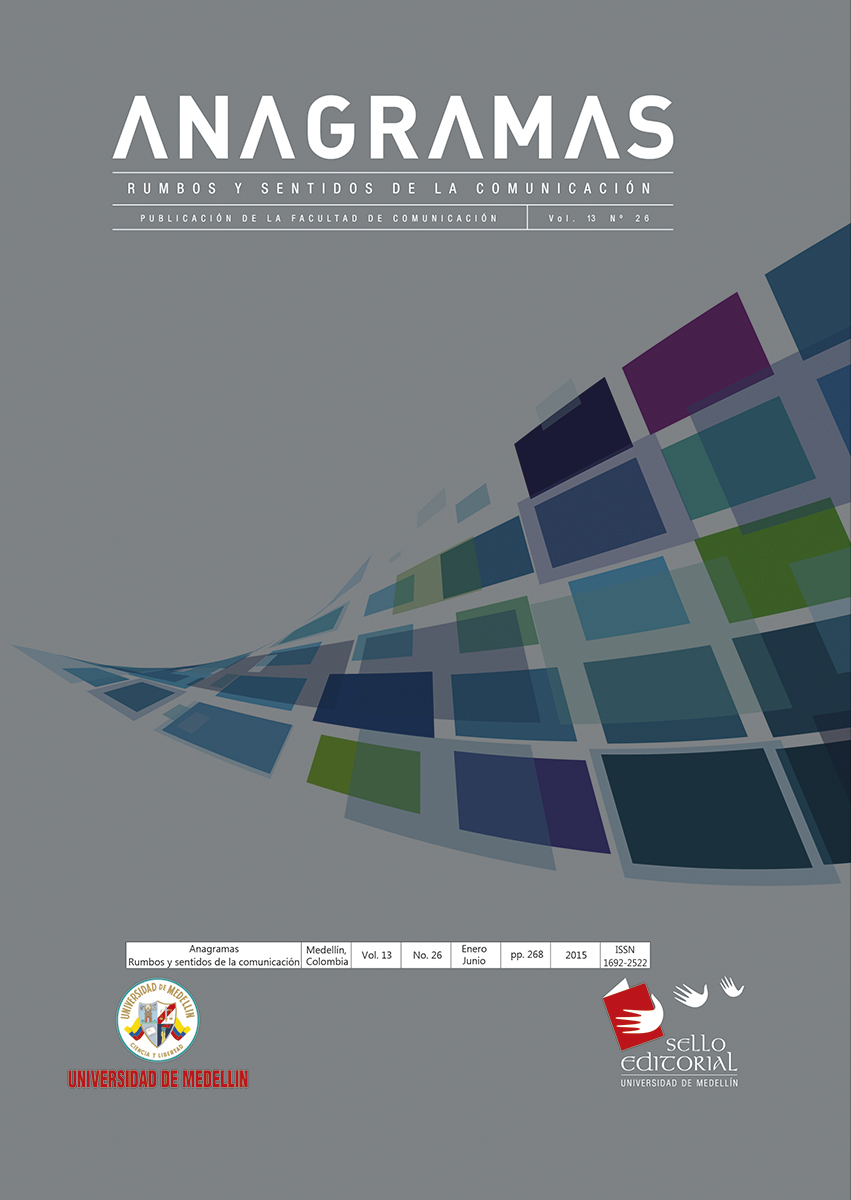 How to Cite
Galvis, C. (11). Cuatro Veces Medellín. ANAGRAMAS RUMBOS Y SENTIDOS DE LA COMUNICACIóN, 13(26), 241-243. Retrieved from https://revistas.udem.edu.co/index.php/anagramas/article/view/1191
This work is licensed under a Creative Commons Attribution-NonCommercial 4.0 International License.
Total or partial reproduction of the contents of the journal are authorized for educational, investigative or academic purposes as long as the source is cited. In order to make reproductions for other purposes, it is necessary to have the express authorization of the imprint or Sello Editorial of the Universidad de Medellín.