The artistic avant-gardes of the 20th century and its theoretical contribution in the exhibitionist definition of Film's nature
Pedro Sangro Colón

psangroco@upsa.es


Pontificia Universidad de Salamanca
Keywords:
Classical Film, Discourse, Avant-Gardes, Film Theory, Cubism, Dadaism, Futurism
Abstract
Although the artistic avant-gardes of the beginning of the 20th century are a heterogeneous group, they all coincide in a common ideal: contravening the status of art of the bourgeois society. Displacing the individual from the centre of the creative process and the appearance of a new system of representation based in a multiple perspective will attract different groundbreaking approaches such as Cubism, Futurism or Dadaism to Film. This paper aims at highlighting the contributions of the emerging avant-garde movements during the first decades of the 20th century to the forge of theoretical concepts that provided films with a discursive status based on forms and structures that we call exhibitionist, as opposed to classic film, which was meant to follow the steps of 19th-Century literature in its narrative mission
Author Biography

Pedro Sangro Colón,

Pontificia Universidad de Salamanca

Profesor catedrático de Lenguaje y Narrativa Audiovisual en la Universidad Pontificia de Salamanca y
director del Máster de Guion de Ficción para Cine y Televisión.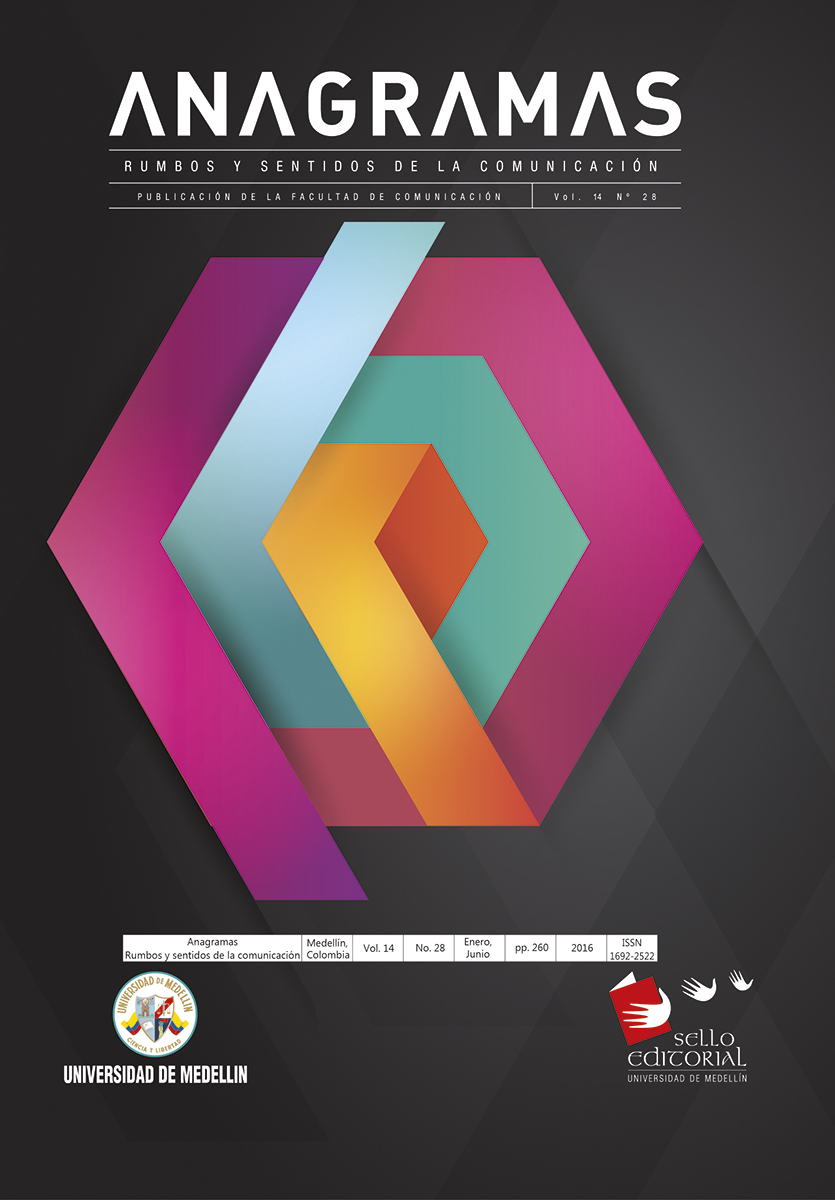 How to Cite
Colón, P. S. (1). The artistic avant-gardes of the 20th century and its theoretical contribution in the exhibitionist definition of Film's nature. ANAGRAMAS RUMBOS Y SENTIDOS DE LA COMUNICACIóN, 14(28), 67-82. https://doi.org/10.22395/angr.v14n28a4
Downloads
Download data is not yet available.
Copyright (c) 2016 Anagramas
This work is licensed under a Creative Commons Attribution-NonCommercial 4.0 International License.
Total or partial reproduction of the contents of the journal are authorized for educational, investigative or academic purposes as long as the source is cited. In order to make reproductions for other purposes, it is necessary to have the express authorization of the imprint or Sello Editorial of the Universidad de Medellín.