Lo exótico en el cine sobre la conquista de América
Carlos Alfonso López Lizarazo

calopez@udem.edu.co


Universidad de Medellín
Abstract
Este artículo de investigación analiza el cine como un instrumento para la recuperaciónde la memoria histórica. Analiza los filmes "Lope de Aguirre larra de Dios" (1972);"Guaz: la conquista del paraíso" (1992).
Author Biography

Carlos Alfonso López Lizarazo,

Universidad de Medellín

Comunicador social. Periodista. Especialista en Dramaturgia. Magíster en Educación. Candidato a doctor en Estudios SocialesLatinoamericanos. Profesor de tiempo completo de la Universidad de Medellín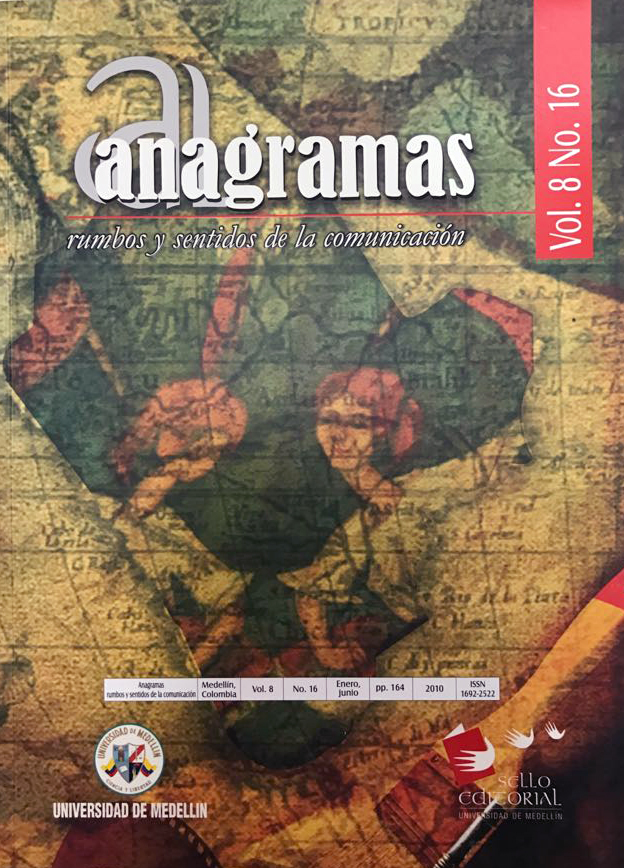 How to Cite
López Lizarazo, C. A. (1). Lo exótico en el cine sobre la conquista de América. ANAGRAMAS RUMBOS Y SENTIDOS DE LA COMUNICACIóN, 8(16), 105-116. https://doi.org/10.22395/angr.v8n16a6
Downloads
Download data is not yet available.
Copyright (c) 2014 Anagramas
This work is licensed under a Creative Commons Attribution-NonCommercial 4.0 International License.
Total or partial reproduction of the contents of the journal are authorized for educational, investigative or academic purposes as long as the source is cited. In order to make reproductions for other purposes, it is necessary to have the express authorization of the imprint or Sello Editorial of the Universidad de Medellín.