Democracia, un análisis cognitivo
Sonia Patricia López Camargo

zonny77@gmail.com


Benemérita Universidad Autónoma de Puebla
Abstract
El reciente desarrollo de la lingüística cognitiva ha postulado nuevas formas deanalizar al lenguaje, pues lo hace a partir del discurso (sobre todo porque a travésde la organización de éste es posible rastrear los procesos cognitivos involucradosdurante su elaboración). Uno de esos procesos cognitivos es la creación de espaciosmentales, que a últimas fechas se ha convertido en un tema recurrente de análisis. Portal motivo, algunos lingüistas han postulado diversos modelos de análisis para tratarde explicar su conformación. Entre dichos modelos, uno de los más importantes esla 'integración conceptual'. A pesar de que este modelo pudiera parecer totalmenteteórico, es posible aplicarlo a cualquier tipo de discurso. Y para demostrar lo anterior,la presente investigación analiza el objeto discursivo "democracia" en el discursopolítico que utilizó en su campaña el ex-presidente mexicano Vicente Fox Quesada apartir del modelo de integración conceptual proveniente de la lingüística cognitiva.
Author Biography

Sonia Patricia López Camargo,

Benemérita Universidad Autónoma de Puebla

Licenciada en Ciencias Políticas de la Benemérita Universidad Autónoma de Puebla. Candidata a Maestra por el Posgrado en Ciencias delLenguaje en el Instituto de Ciencias Sociales y Humanidades "Alfonso Vélez Pliego" de la Benemérita Universidad Autónoma de Puebla.,México.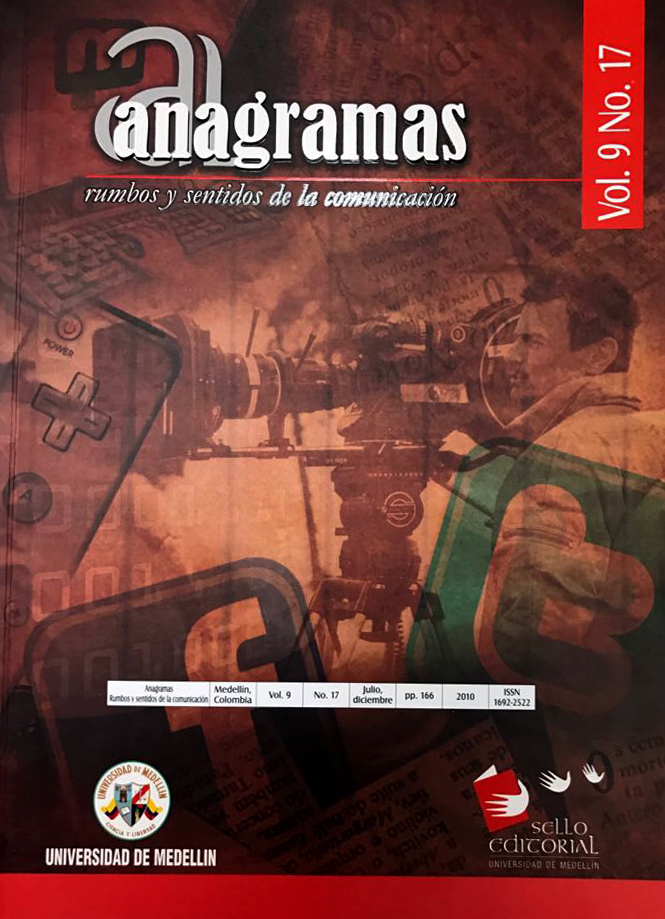 How to Cite
López Camargo, S. P. (1). Democracia, un análisis cognitivo. Anagramas Rumbos Y Sentidos De La Comunicación, 9(17). https://doi.org/10.22395/angr.v9n17a4
Downloads
Download data is not yet available.
Copyright (c) 2014 Anagramas
This work is licensed under a Creative Commons Attribution-NonCommercial 4.0 International License.
Total or partial reproduction of the contents of the journal are authorized for educational, investigative or academic purposes as long as the source is cited. In order to make reproductions for other purposes, it is necessary to have the express authorization of the imprint or Sello Editorial of the Universidad de Medellín.