The project Digital Medellín and how to examine the triad of ICT, practice, and learning through change processes with an ethnographic case study approach
Jan Ove Christer Olsson

jolsson@udem.edu.co


Universidad de Medellín
Abstract
The main goal of this article is to describe the investigation conducted in themasters' thesis project: Digital Medellín – communities of practice and informationand communication technology for organizational development. This is done by givinga description of the background, problem area, the method and theories suchas ethnography, a socio-cultural perspective and the concept of communitiesof practice. Two case studies are presented and discussed. The findings of theresearch are stated in the form of three principal conclusions.
Author Biography

Jan Ove Christer Olsson,

Universidad de Medellín

Master of Science in Education with a focus on learning, communication and information technology, andBachelor of Arts in History of Art, both at the University of Gothenburg, Sweden. Lecturer and researcher atthe University of Medellín and member of the research group Holográfico at the faculty of communication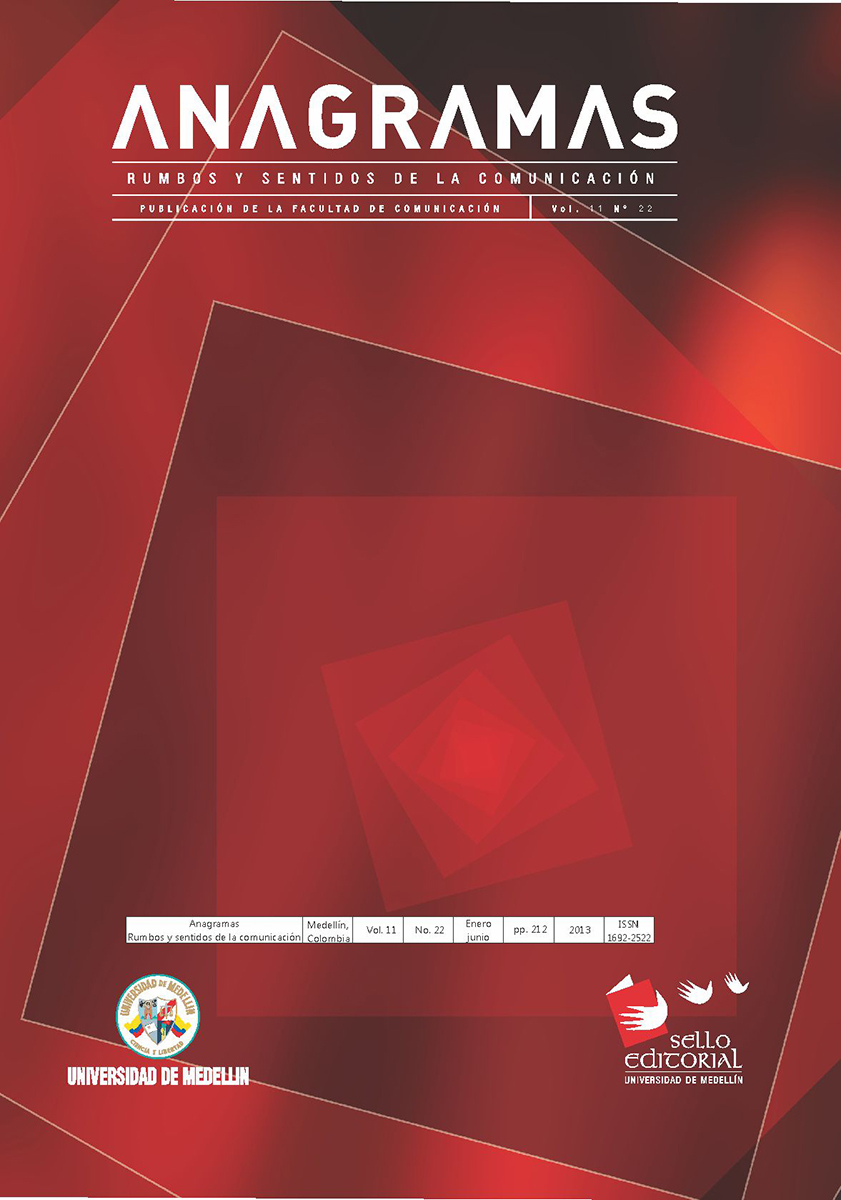 How to Cite
Christer Olsson, J. O. (1). The project Digital Medellín and how to examine the triad of ICT, practice, and learning through change processes with an ethnographic case study approach. Anagramas Rumbos Y Sentidos De La Comunicación, 11(22). https://doi.org/10.22395/angr.v11n22a6
Downloads
Download data is not yet available.
Copyright (c) 2014 Anagramas
This work is licensed under a Creative Commons Attribution-NonCommercial 4.0 International License.
Total or partial reproduction of the contents of the journal are authorized for educational, investigative or academic purposes as long as the source is cited. In order to make reproductions for other purposes, it is necessary to have the express authorization of the imprint or Sello Editorial of the Universidad de Medellín.