DISCURSO ESCOLAR E IDEOLOGÍA EN MAFALDA
Adriana Maria Ortiz Correa

adriana8208@hotmail.com
Universidad de Antioquia


Bilian Alcides Jiménez Rendón

bilian@une.net.co
Universidad de Antioquia


Luis Rodrigo Viana Ruiz

lrviana@udem.edu.co
Universidad de Medellín

Abstract
En el presente trabajo se analiza el texto 1085 del Cómic Mafalda, se utiliza un esquema de análisis que incluye elementos gráficos como la tipografía; el color, las imágenes y la distribución del espacio, a la par con los niveles lingüísticos
como: sonidos, morfología, sintaxis, semántica y pragmática. La deconstrucción evidencia cómo el texto critica el nacionalismo propagado en el lenguaje oficial; el contraste con otras fuentes permite descubrir la posición del autor en
relación con esta idea. Uno de los medios más determinantes en la consolidación de las ideologías es el discurso escolar; Quino presenta una escena que patentiza la forma como procede la educación para fundar los pensamientos de las colectividades.
Downloads
Download data is not yet available.
Author Biographies

Adriana Maria Ortiz Correa,

Universidad de Antioquia

Licenciada en español y literatura de la Universidad de Medellin, docente en la Universiadad de Antioquia, El Politécnico Jaime Isaza Cadavid, la Normal superior de Antioquia.

Bilian Alcides Jiménez Rendón,

Universidad de Antioquia

Especialista en Pedagogía de la Lengua, Universidad Santo Tomás, Licenciado en Idiomas Español y Literatura Universidad de Antioquia.

Luis Rodrigo Viana Ruiz,

Universidad de Medellín

Docente-Investigador del programa de Comunicación Gráfica Publicitaria de la Facultad de Comunicación de la Universidad de Medellín.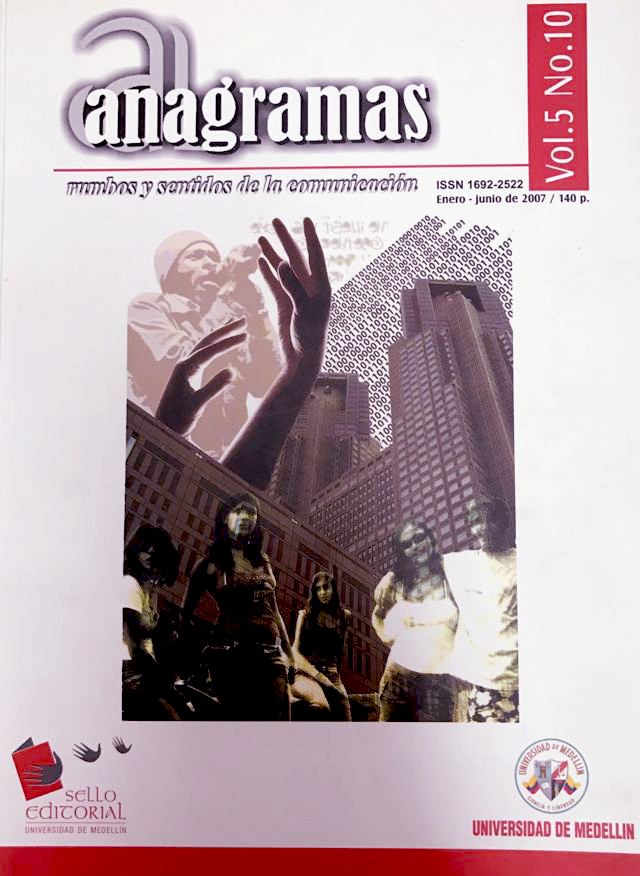 How to Cite
Ortiz Correa, A., Jiménez Rendón, B., & Viana Ruiz, L. (11). DISCURSO ESCOLAR E IDEOLOGÍA EN MAFALDA. ANAGRAMAS RUMBOS Y SENTIDOS DE LA COMUNICACIóN, 5(10), 15-28. Retrieved from https://revistas.udem.edu.co/index.php/anagramas/article/view/770
This work is licensed under a Creative Commons Attribution-NonCommercial 4.0 International License.
Total or partial reproduction of the contents of the journal are authorized for educational, investigative or academic purposes as long as the source is cited. In order to make reproductions for other purposes, it is necessary to have the express authorization of the imprint or Sello Editorial of the Universidad de Medellín.