"UNA MIRADA A LOS VILLANOS EN EL CINE COLOMBIANO DE 1990 AL 2005"
Ana Isabel Lopera Agudelo

anitralopera@gmail.com


Universidad de Medellín
Abstract
El artículo Una mirada a los villanos en el cine colombiano de 1990 al 2005 parte de los resultados de una investigación del grupo IMAGO de la Universidad de Medellín ahondando de manera puntual en el papel del villano como personaje. El texto contextualiza, en una primera parte, lo que es el villano en el cine, identificando sus características y su interpretación en las películas a través del tiempo y, en una segunda parte, analiza y relaciona estos conceptos con los villanos de cuatro películas colombianas: La estrategia del caracol (1993), La deuda (1997), La vendedora de rosas (1998) y Soplo de vida (1999).
Author Biography

Ana Isabel Lopera Agudelo,

Universidad de Medellín

Docente-Investigadora Facultad de Comunicación Universidad de Medellín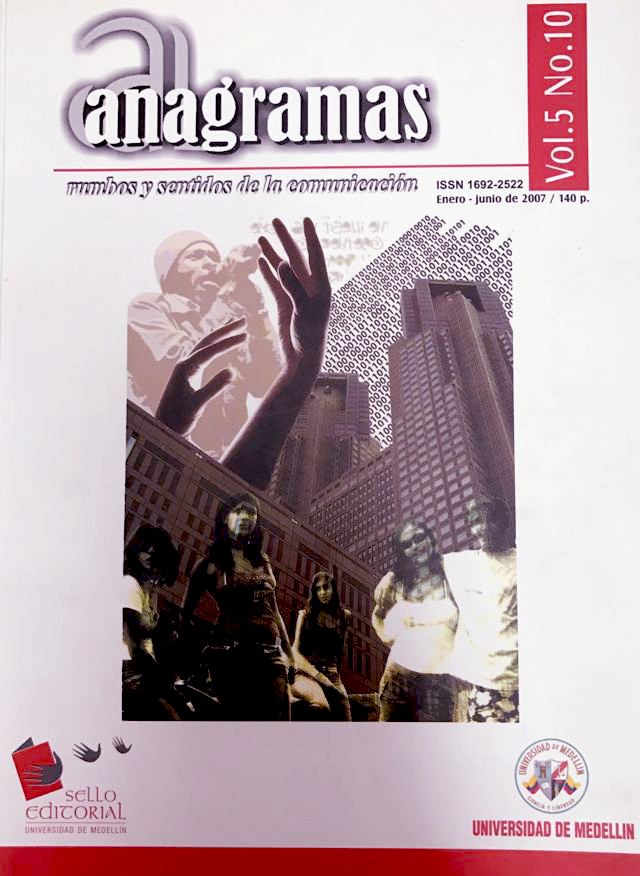 How to Cite
Lopera Agudelo, A. I. (2014). "UNA MIRADA A LOS VILLANOS EN EL CINE COLOMBIANO DE 1990 AL 2005". Anagramas Rumbos Y Sentidos De La Comunicación, 5(10), 29-50. Retrieved from https://revistas.udem.edu.co/index.php/anagramas/article/view/771
Downloads
Download data is not yet available.
Copyright (c) 2014 Anagramas
This work is licensed under a Creative Commons Attribution-NonCommercial 4.0 International License.
Total or partial reproduction of the contents of the journal are authorized for educational, investigative or academic purposes as long as the source is cited. In order to make reproductions for other purposes, it is necessary to have the express authorization of the imprint or Sello Editorial of the Universidad de Medellín.