Back home: analysis of the first season of Homeland (Michael Cuesta, 2011)
Aarón Rodríguez Serrano

aaron_stauff@hotmail.com


Universidad Europea de Valencia
Keywords:
Homeland, first season, politics, textual analysis
Abstract
This article is focused on the first season of TV series Homeland (Michael Cuesta, 2011), intended to make a sociological and political analysis of its content. For this purpose, a textual analysis methodology will be used taken from the political ideas of thinker Slavoj Zizek, specifically from his written work about the North American trauma after the 11S. In the same way, connections among law, body, and ideology in the tapiz narrative televisivo are addressed.
Author Biography

Aarón Rodríguez Serrano,

Universidad Europea de Valencia

Doctor en Comunicación Audiovisual. Profesor Titular en la Universidad Europea de Valencia, en el
ámbito del Análisis de la imagen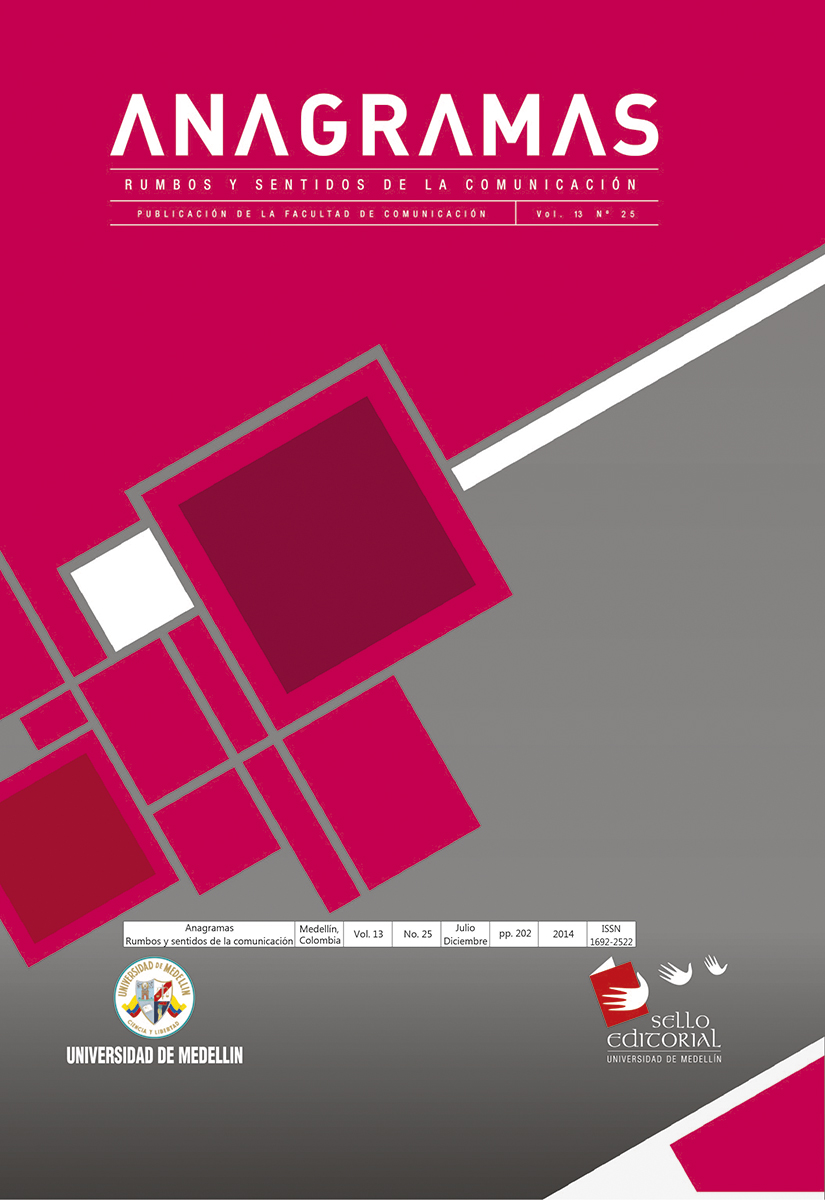 How to Cite
Rodríguez Serrano, A. (1). Back home: analysis of the first season of Homeland (Michael Cuesta, 2011). Anagramas Rumbos Y Sentidos De La Comunicación, 13(25), 21-31. https://doi.org/10.22395/angr.v13n25a1
Downloads
Download data is not yet available.
Copyright (c) 2015 Anagramas
This work is licensed under a Creative Commons Attribution-NonCommercial 4.0 International License.
Total or partial reproduction of the contents of the journal are authorized for educational, investigative or academic purposes as long as the source is cited. In order to make reproductions for other purposes, it is necessary to have the express authorization of the imprint or Sello Editorial of the Universidad de Medellín.