Indignants in Spain and Indecisive in Poland. The Spanish Inspiration in the Polish Context and the Protest Failure in the Country of "Solidarnosć
Karolina Golemo

karolina.golemo@uj.edu.pl


Universidad Jagelónica de Cracovia
Keywords:
Indignants, Poland, Spain, social movement, protests
Abstract
The 15-M movement raised in Spring 2011 and the social activity of the Indignants in Spain was a social and cultural phenomenon of big interest not only in the Spanish society but also in other countries of Europe and America. It seems that the Indignants Movement -that was started in Spain- was also the inspiration for a segment of Polish youth to protest against the Government. But the nature and the scope of these protests were clearly different from it was happening in Old Europe. The objective of this article is to show similarities and differences of the young people's attitude in Spain and Poland, making reference to comments of the Polish press.
Author Biography

Karolina Golemo,

Universidad Jagelónica de Cracovia

Instituto de Estudios Interculturales, Universidad Jagelónica de Cracovia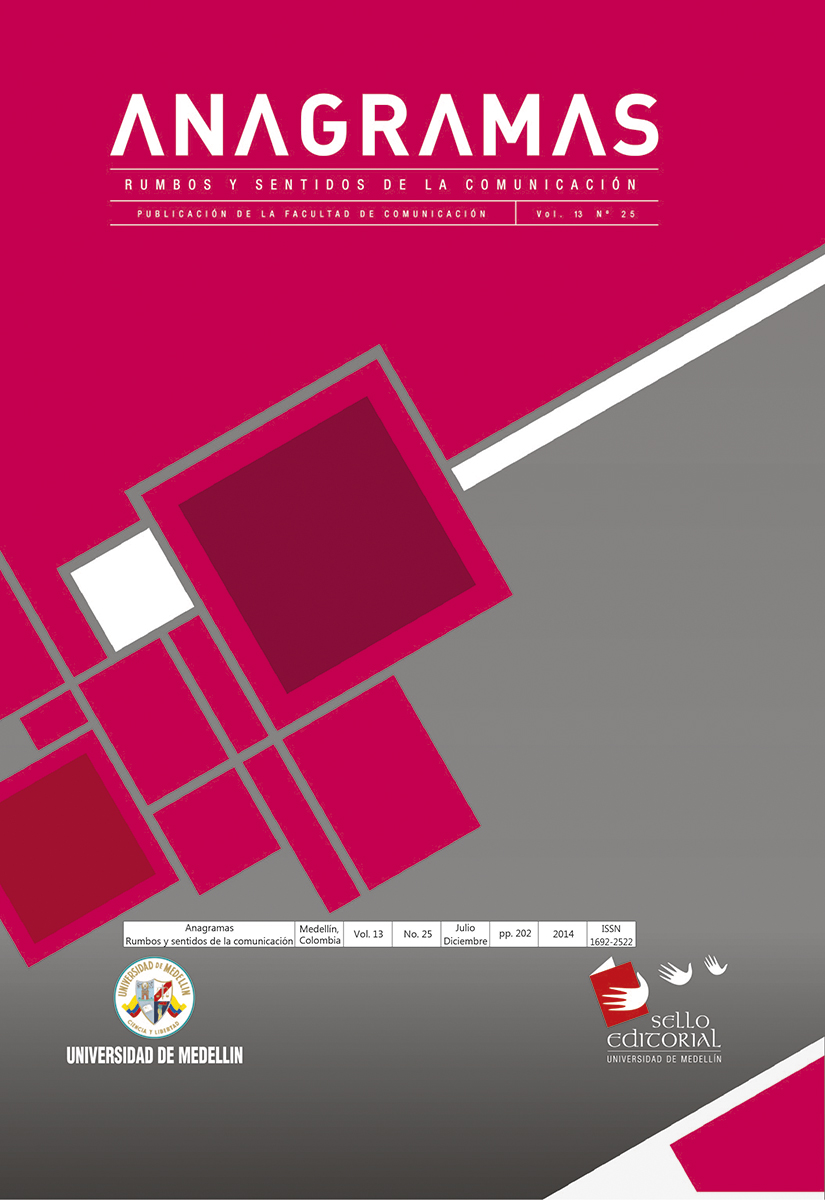 How to Cite
Golemo, K. (1). Indignants in Spain and Indecisive in Poland. The Spanish Inspiration in the Polish Context and the Protest Failure in the Country of "Solidarnosć. Anagramas Rumbos Y Sentidos De La Comunicación, 13(25), 55-71. https://doi.org/10.22395/angr.v13n25a4
Downloads
Download data is not yet available.
Copyright (c) 2015 Anagramas
This work is licensed under a Creative Commons Attribution-NonCommercial 4.0 International License.
Total or partial reproduction of the contents of the journal are authorized for educational, investigative or academic purposes as long as the source is cited. In order to make reproductions for other purposes, it is necessary to have the express authorization of the imprint or Sello Editorial of the Universidad de Medellín.