Is the Colombian Film Reaching Maturity? Analysis of 10 Years of Film Law in Colombia
Jerónimo Rivera Betancur

jeronimorb@unisabana.edu.co


Universidad de la Sabana
Keywords:
Colombian film, Film Law, cultural policies, film production.
Abstract
This article is intended to make a deep description of current
condition of Colombian cinematography in Colombia in the light
of production models, existing regulations, topics addressed, and
producers' education. The analysis starts by evaluating ticket
selling concerning cost-benefit, amount of national premieres
compared to international ones, policies of the State promotion
to each stage of production and marketing of a movie, and
international awards obtained for Colombian films. After 10 years
of operation of the new film law, this article shows a summary of
what this new law represents for the domestic film.
Author Biography

Jerónimo Rivera Betancur,

Universidad de la Sabana

Docente investigador de la Universidad de La Sabana y director de la Red Iberoamericana de Investigación en Narrativas
Audiovisuales-INAV.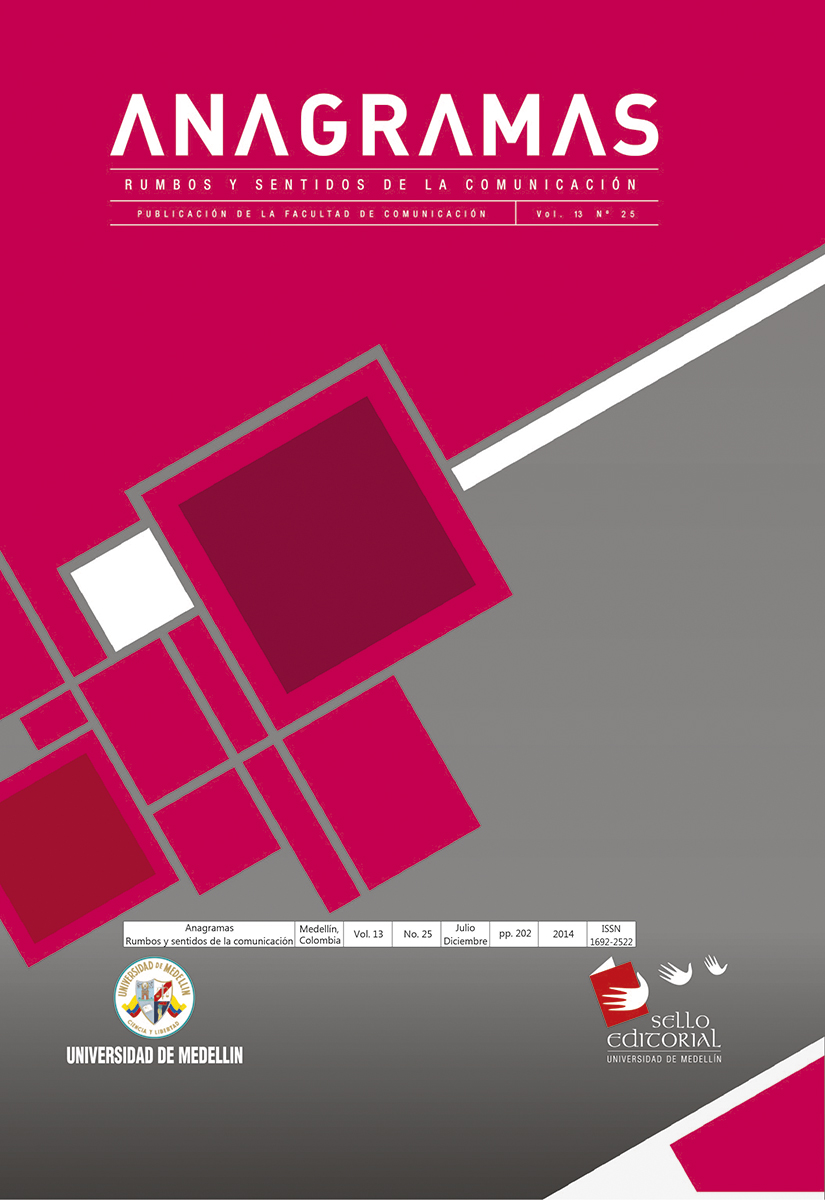 How to Cite
Rivera Betancur, J. (1). Is the Colombian Film Reaching Maturity? Analysis of 10 Years of Film Law in Colombia. Anagramas Rumbos Y Sentidos De La Comunicación, 13(25), 127-144. https://doi.org/10.22395/angr.v13n25a7
Downloads
Download data is not yet available.
Copyright (c) 2015 Anagramas
This work is licensed under a Creative Commons Attribution-NonCommercial 4.0 International License.
Total or partial reproduction of the contents of the journal are authorized for educational, investigative or academic purposes as long as the source is cited. In order to make reproductions for other purposes, it is necessary to have the express authorization of the imprint or Sello Editorial of the Universidad de Medellín.