Mediatic Preparation of Social Protest. Notes about the formation of an opinion full of aesthetics and free from politics
Juan Pablo Silva Escobar

jp.silva.escobar@gmail.com


Universidad de Chile
Keywords:
Television, neoliberalism, social movement, mediations, myth
Abstract
This essay poses some theoretical and critical thoughts about
the mediatic preparation of social protest free from politics. We
understand that these representations on TV inscribe themselves
as speeches, which bear mythic and aesthetic components,
showing certain mechanisms of ideological transfer, that give
an account for the internalization of the neo-liberal hegemony,
which tends to reduce and privatize the argumentative political
speech under a compressed and disposable form that cannot
be but a hollow portrait of the deliberation and elucidation of
what is political.
Author Biography

Juan Pablo Silva Escobar,

Universidad de Chile

Doctor en Antropología de Iberoamérica, magíster en Estudios Latinoamericanos, DEA en Antropología Social, antropólogo. Centro de Estudios Culturales Latinoamericanos (CECLA), Universidad de Chile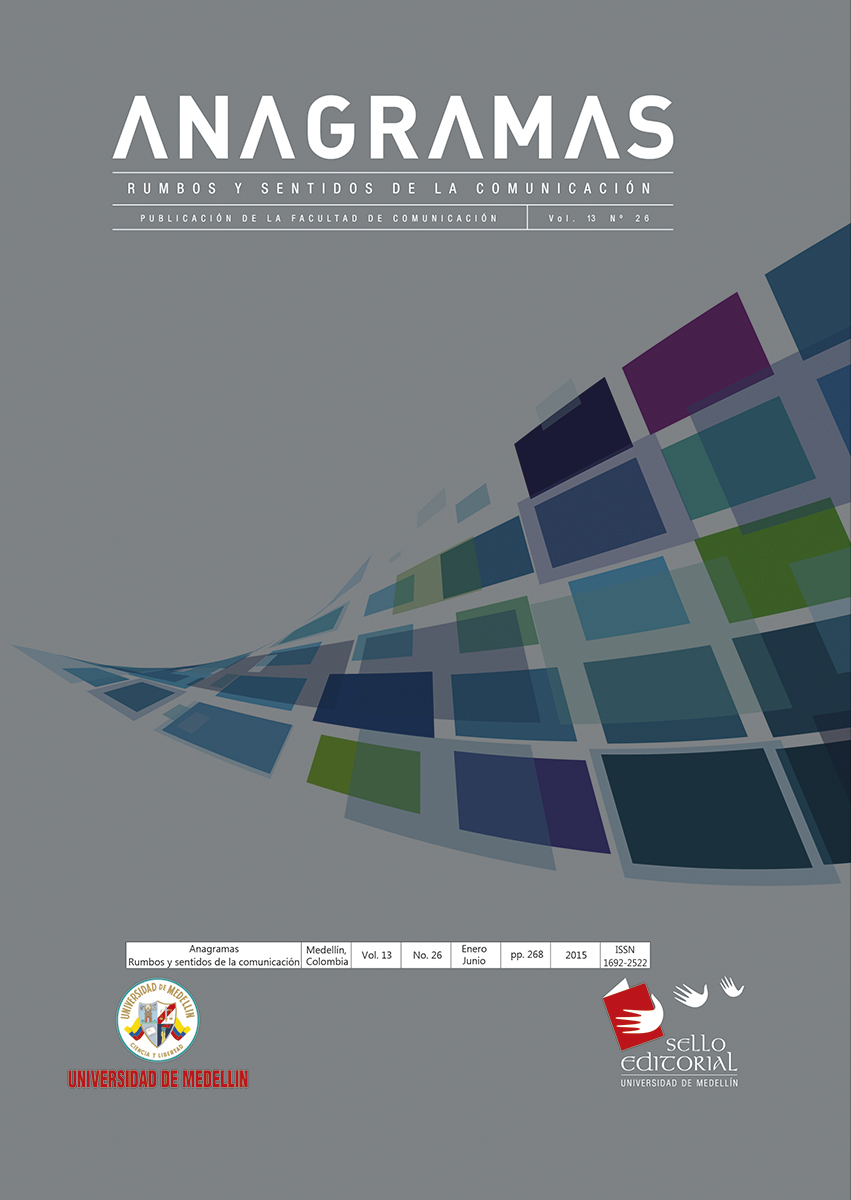 How to Cite
Silva Escobar, J. P. (1). Mediatic Preparation of Social Protest. Notes about the formation of an opinion full of aesthetics and free from politics. Anagramas Rumbos Y Sentidos De La Comunicación, 13(26), 43-56. https://doi.org/10.22395/angr.v13n26a2
Downloads
Download data is not yet available.
Copyright (c) 2015 Anagramas
This work is licensed under a Creative Commons Attribution-NonCommercial 4.0 International License.
Total or partial reproduction of the contents of the journal are authorized for educational, investigative or academic purposes as long as the source is cited. In order to make reproductions for other purposes, it is necessary to have the express authorization of the imprint or Sello Editorial of the Universidad de Medellín.