The future today. Among our present and the XXI Century science fiction dreamed
Jerónimo León Rivera Betancur

jeronimo.rivera@unisabana.edu.co


Universidad de la Sabana
Abstract
Upon initiating the 21st century, it is important to consider what in previous epochs was thought that might happen in the future. Science fiction has always been the genre of anticipation, of prediction and it has not only been made up from imagination, for it has tight relationships with science, a fact that has quite often made limits fade.
Science fictions is modern man's folklore and to understand it is to understand the little of which men think of themselves and their future.
Author Biography

Jerónimo León Rivera Betancur,

Universidad de la Sabana

Magíster en Educación de la Pontificia Universidad Javeriana. Comunicador Social-Periodista de la Universidad de Antioquia, Especialista en Dirección Escénica para Cine y TV de la EICTV (Cuba).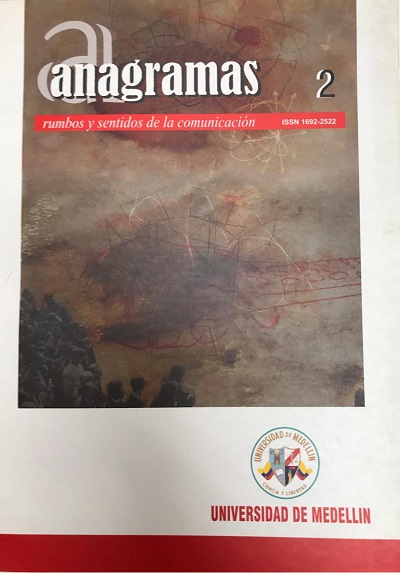 How to Cite
Rivera Betancur, J. L. (1). The future today. Among our present and the XXI Century science fiction dreamed. ANAGRAMAS RUMBOS Y SENTIDOS DE LA COMUNICACIóN, 1(2), 117-124. Retrieved from https://revistas.udem.edu.co/index.php/anagramas/article/view/1236
Downloads
Download data is not yet available.
Copyright (c) 2015 Anagramas
This work is licensed under a Creative Commons Attribution-NonCommercial 4.0 International License.
Total or partial reproduction of the contents of the journal are authorized for educational, investigative or academic purposes as long as the source is cited. In order to make reproductions for other purposes, it is necessary to have the express authorization of the imprint or Sello Editorial of the Universidad de Medellín.