Communication in the workplace: Of communicative rationality to the rationality of consumption
Roseli A. Fígaro Paulino

cca@usp.br

Keywords:
Work; communication; communicative action
Abstract
This article aims to demonstrate how the speechs known as being of the communication field are appropriated by the labor world as part of the strategy to build the consensus around the enterprise goals, establishing one approach of the citizen as consumer In this paper we analyze the importance of the communication in the labor world by means of the transformations that happened starting from the restructuration of the production processes and the use of information technologies. As well, through the analysis of the concept of communicative action and communicative reason that have being in the strategies of speech changing of the internal communication vehicles of the big corporations. This way, we want do demonstrate that the communicative rationality do not consider the social praxis in the understanding of the comunication.
Downloads
Download data is not yet available.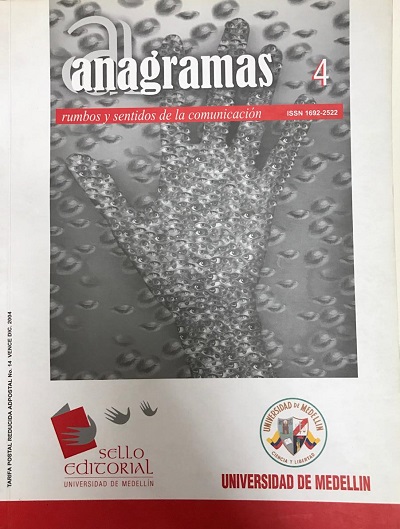 How to Cite
Fígaro Paulino, R. (11). Communication in the workplace: Of communicative rationality to the rationality of consumption. ANAGRAMAS RUMBOS Y SENTIDOS DE LA COMUNICACIóN, 2(4), 63-76. Retrieved from https://revistas.udem.edu.co/index.php/anagramas/article/view/1253
This work is licensed under a Creative Commons Attribution-NonCommercial 4.0 International License.
Total or partial reproduction of the contents of the journal are authorized for educational, investigative or academic purposes as long as the source is cited. In order to make reproductions for other purposes, it is necessary to have the express authorization of the imprint or Sello Editorial of the Universidad de Medellín.