Communicative interaction and organizational culture
Óscar Mauricio Naranjo Restrepo

onaranjo@eafit.edu.co


Universidad EAFIT
Keywords:
Communication and Organization, Organizational culture, communicative interaction
Abstract
This article is an approach to the concepts of Culture and organizational culture from different theoretical perspectives. Furthermore, it aims at establishing a relationship between the notions on communicative interaction and organizational culture, expounding two possible hermeneutic models in order to approach such an issue.
Author Biography

Óscar Mauricio Naranjo Restrepo,

Universidad EAFIT

Comunicador social Universidad de Antioquia. Candidato a magíster en Ciencias de la administración EAFIT, profesor de tiempo completo del Departamento de Humanidades EAFIT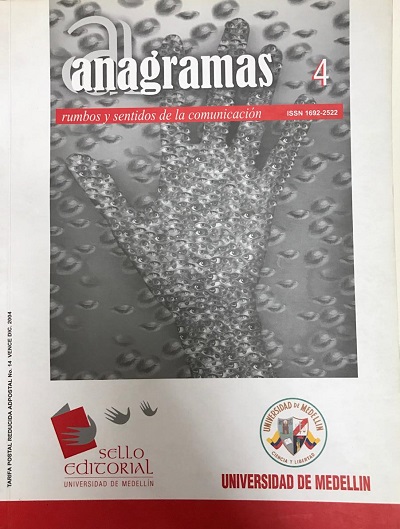 How to Cite
Naranjo Restrepo, Óscar M. (1). Communicative interaction and organizational culture. Anagramas Rumbos Y Sentidos De La Comunicación, 2(4), 77-86. Retrieved from https://revistas.udem.edu.co/index.php/anagramas/article/view/1254
Downloads
Download data is not yet available.
Copyright (c) 2015 Anagramas
This work is licensed under a Creative Commons Attribution-NonCommercial 4.0 International License.
Total or partial reproduction of the contents of the journal are authorized for educational, investigative or academic purposes as long as the source is cited. In order to make reproductions for other purposes, it is necessary to have the express authorization of the imprint or Sello Editorial of the Universidad de Medellín.