Communicative Democracy: New Ways to Citizenship Participation
María Liliana Córdoba

lilicordoba@yahoo.com.ar


Universidad Nacional de Córdoba
Keywords:
Democracy, citizenship, information, communication, participation
Abstract
To democratize communication has been a historic concern in critic communication studies in Latin America. However, characteristics currently assumed by media/citizens/information relation, from mediation processes at a public level, have led prior media which think in democratizing actions in media to crisis and have made possible - at the same time- the emergency of novelty experiences in this field.
This paper will present some characteristics of media/citizens/information relation in current Latin-American democracies, and analyze –in general terms, limitations presented in prior ways of thinking democratizing actions in the field of communication media. It will also present central research aspects on organizations' experiences which are stated as a recently communication democratization objective (media social watch, citizen watch).
Author Biography

María Liliana Córdoba,

Universidad Nacional de Córdoba

Docente-Investigadora Universidad Nacional de Córdoba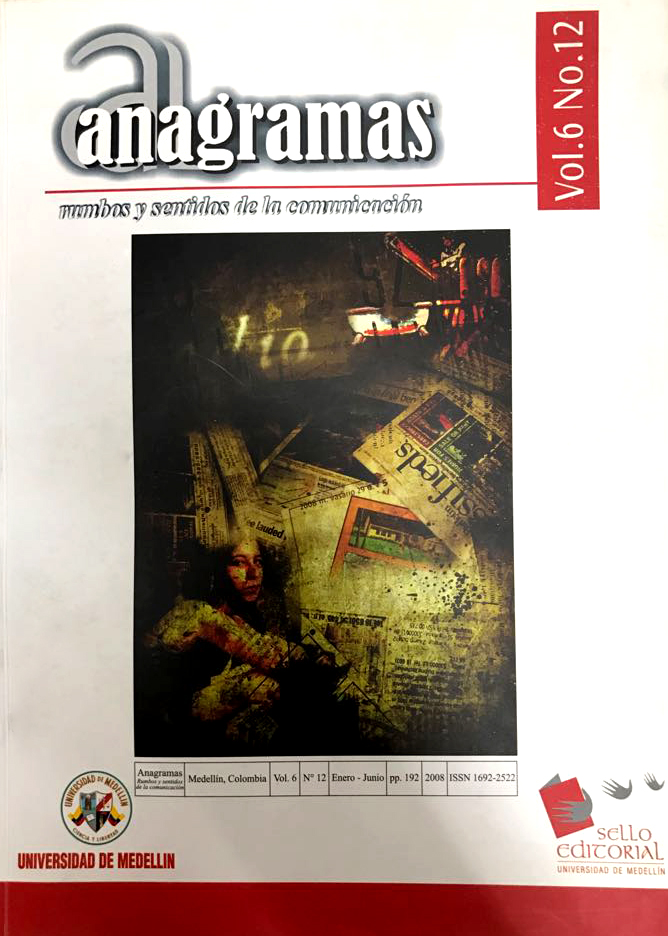 How to Cite
Córdoba, M. L. (1). Communicative Democracy: New Ways to Citizenship Participation. Anagramas Rumbos Y Sentidos De La Comunicación, 6(12), 77-89. Retrieved from https://revistas.udem.edu.co/index.php/anagramas/article/view/709
Downloads
Download data is not yet available.
Copyright (c) 2014 Anagramas
This work is licensed under a Creative Commons Attribution-NonCommercial 4.0 International License.
Total or partial reproduction of the contents of the journal are authorized for educational, investigative or academic purposes as long as the source is cited. In order to make reproductions for other purposes, it is necessary to have the express authorization of the imprint or Sello Editorial of the Universidad de Medellín.