De la novela colombiana al cine
Fernando Arenas Vélez

farenas@udem.edu.co


Universidad de Medellín
Abstract
A partir de un corpus seleccionado de novelas colombianas adaptadas al cine, este trabajo examina la relación entre literatura y cine en la construcción de la identidad cultural colombiana, en un ejercicio de análisis narratológico comparado entre los dos medios de expresión y comunicación.
Author Biography

Fernando Arenas Vélez,

Universidad de Medellín

Docente-Investigador de la Facultad de Comunicación de la Universidad de Medellín.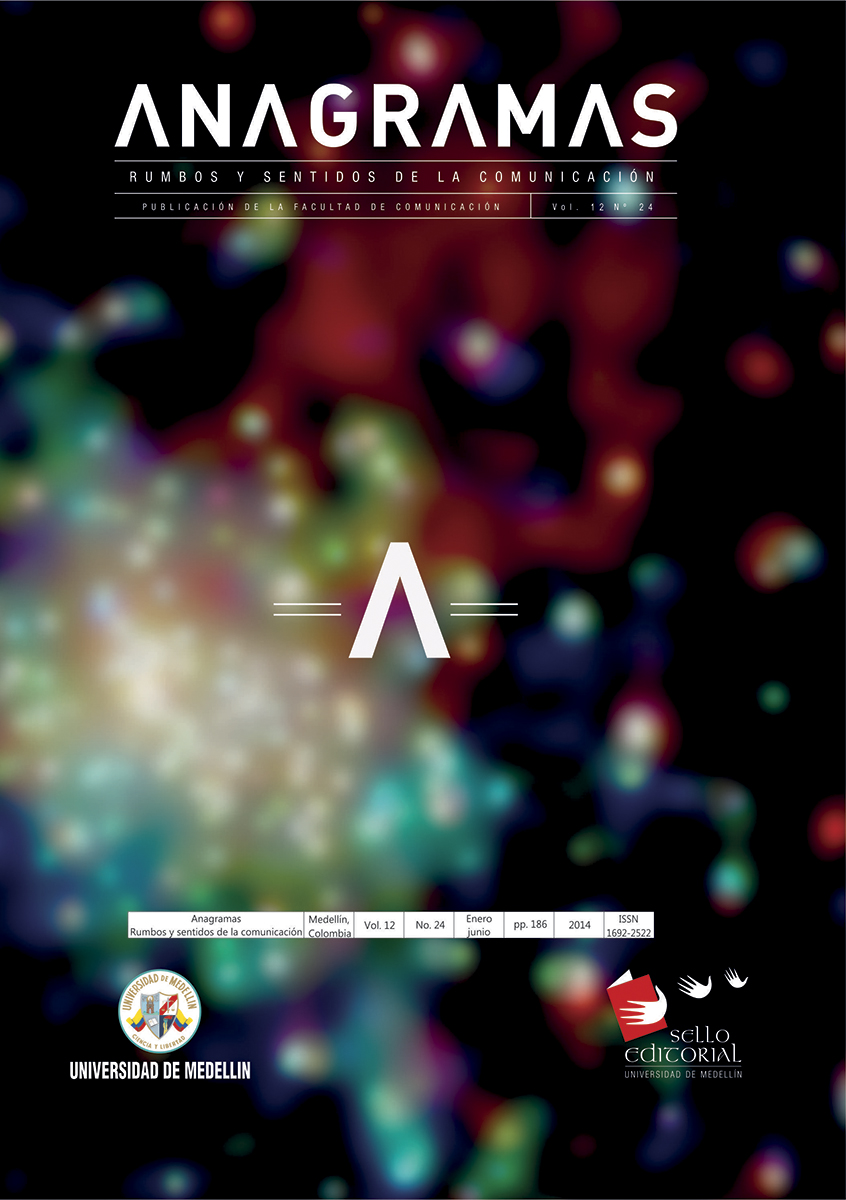 How to Cite
Arenas Vélez, F. (1). De la novela colombiana al cine. Anagramas Rumbos Y Sentidos De La Comunicación, 12(24), 161-163. Retrieved from https://revistas.udem.edu.co/index.php/anagramas/article/view/856
Downloads
Download data is not yet available.
Copyright (c) 2014 Anagramas
This work is licensed under a Creative Commons Attribution-NonCommercial 4.0 International License.
Total or partial reproduction of the contents of the journal are authorized for educational, investigative or academic purposes as long as the source is cited. In order to make reproductions for other purposes, it is necessary to have the express authorization of the imprint or Sello Editorial of the Universidad de Medellín.