Relectura de la noción de industria cultural de Theodor Adorno
Manuel Silva Rodríguez

manuel.silva@correounivalle.edu.co
Universidad del Valle

Abstract
El texto presenta una revisión de la noción de industria cultural, propuesta porTheodor Adorno junto a Max Horkheimer en 1947 y desde entonces presenteen el análisis y el debate cultural. El artículo expone los elementos que integranesta categoría y para tratar de entenderla en toda su dimensión la encuadraen el contexto general del pensamiento de Adorno. Además de señalar variascríticas que la noción ha recibido, el texto destaca algunos aspectos que pocohan sido valorados por sus críticos y algunos de sus límites y posibles alcances.
Downloads
Download data is not yet available.
Author Biography

Manuel Silva Rodríguez,

Universidad del Valle

Docente – investigador Universidad del Valle. Comunicador social y magíster en Filosofía (Universidad deAntioquia). Doctor en Teoría de la Literatura y Literatura Comparada (Universidad Autónoma de Barcelona).Profesor asociado Escuela de Comunicación Social-Universidad del Valle, Cali, Colombia. Correo: manuel.silva@correounivalle.edu.co. El texto tiene origen en la investigación realizada para optar al título de Doctoren Teoría de la Literatura y Literatura Comparada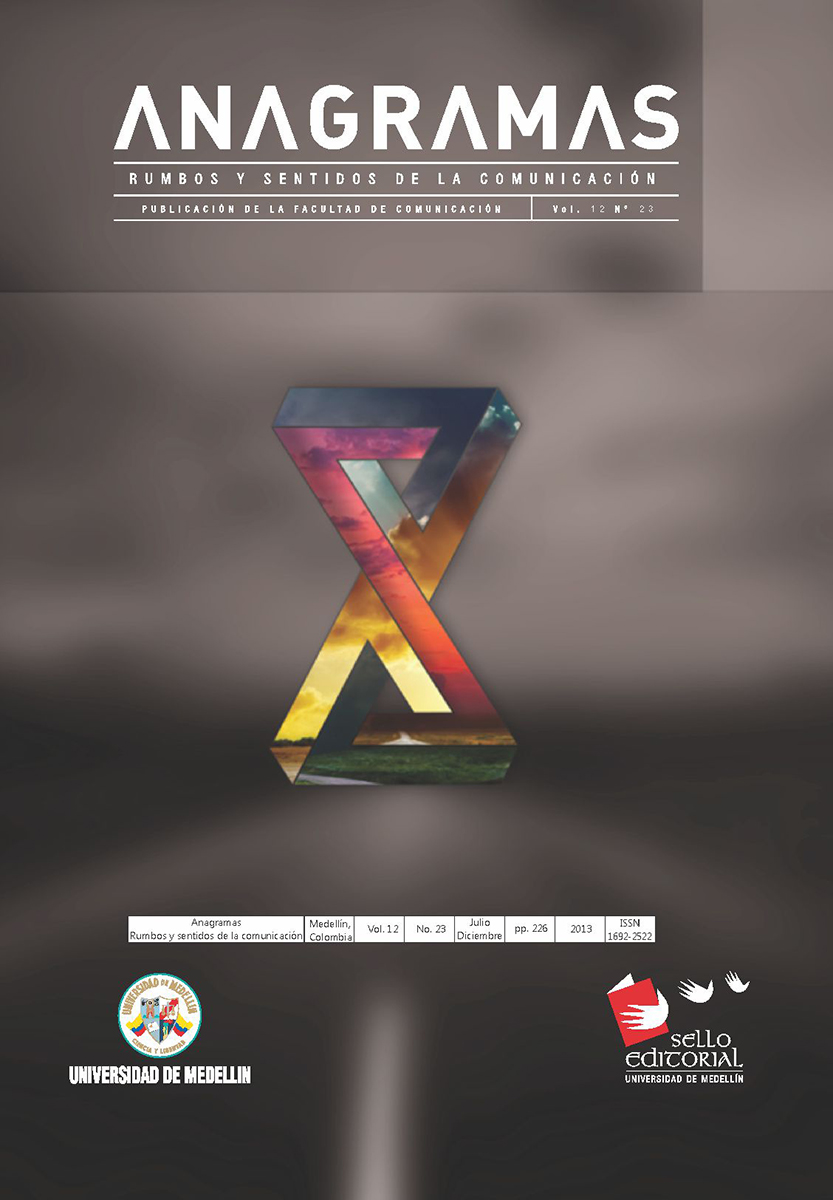 How to Cite
Silva Rodríguez, M. (11). Relectura de la noción de industria cultural de Theodor Adorno. ANAGRAMAS RUMBOS Y SENTIDOS DE LA COMUNICACIóN, 12(23). https://doi.org/10.22395/angr.v12n23a9
This work is licensed under a Creative Commons Attribution-NonCommercial 4.0 International License.
Total or partial reproduction of the contents of the journal are authorized for educational, investigative or academic purposes as long as the source is cited. In order to make reproductions for other purposes, it is necessary to have the express authorization of the imprint or Sello Editorial of the Universidad de Medellín.