Ways of Understanding the Documentary: Requirements, Variations, and Conceptual Reframing
Manuel Silva Rodríguez

manuel.silva@correounivalle.edu.co


Universidad del Valle
Keywords:
Contemporary art, aesthetics, documentary film, history, poetry, reference, sign
Abstract
This article is an attempt to show that other speeches and film works have been produced together with a Canonic manner of understanding the documentary film. These speeches and works clearly show that this audiovisual practice has not been limited to the function of informing and serving as an ideological instrument. In this sense, the text is a proposal to place some transformations of this practice in the contemporary context based on the changes seen in the field of the most traditional arts.
Author Biography

Manuel Silva Rodríguez,

Universidad del Valle

Doctor en Teoría de la Literatura y Literatura Comparada de la Universidad Autónoma de Barcelona. Magíster en Filosofía y comunicador social de la Universidad de Antioquia. Profesor asociado, Escuela de Comunicación Social, Universidad del Valle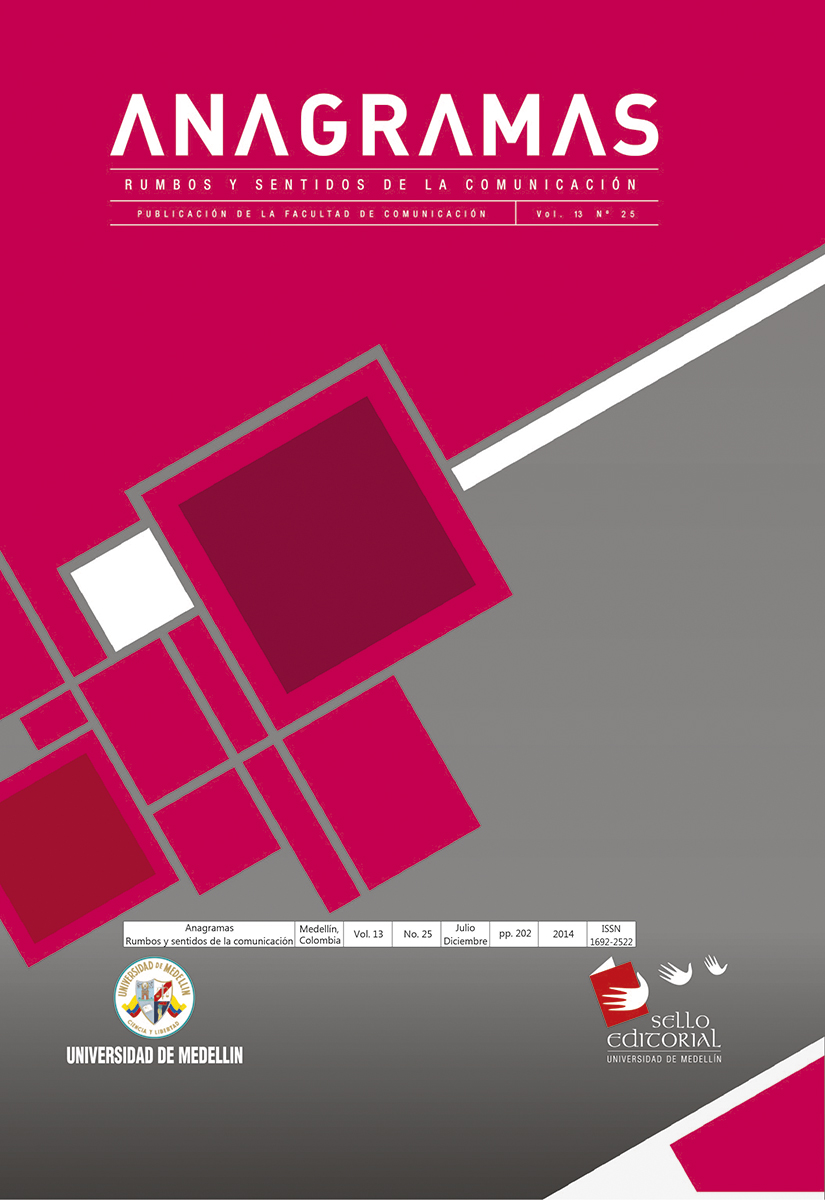 How to Cite
Silva Rodríguez, M. (1). Ways of Understanding the Documentary: Requirements, Variations, and Conceptual Reframing. Anagramas Rumbos Y Sentidos De La Comunicación, 13(25), 33-53. https://doi.org/10.22395/angr.v13n25a2
Downloads
Download data is not yet available.
Copyright (c) 2015 Anagramas
This work is licensed under a Creative Commons Attribution-NonCommercial 4.0 International License.
Total or partial reproduction of the contents of the journal are authorized for educational, investigative or academic purposes as long as the source is cited. In order to make reproductions for other purposes, it is necessary to have the express authorization of the imprint or Sello Editorial of the Universidad de Medellín.