Study on the Use of Communication Technologies in Internal Communication
Antonio Castillo Esparcia

acastilloe@uma.es


Universidad de Málaga
Keywords:
Internal communication, organizational communication, communication technologies
Abstract
This article is intended to state technological tools available for internal communication, as a reflection of the growing importance devoted to communication by both the employees and the organization. The companies have become aware of a need to interrelate different elements of the organization with the intention to improve organizational effectiveness and efficiency. For that reason, a systematic study of the main technological tools has been made stating pros and cons in internal communication context. Finally, some performance guidelines have been offered to correctly apply those technologies with the purpose of reaching communication objectives
Author Biography

Antonio Castillo Esparcia,

Universidad de Málaga

Profesor de Relaciones Públicas en la Universidad de Málaga. Director del Máster Oficial "Dirección estratégica e Innovación en Comunicación" y del Doctorado "Gestión Estratégica en Comunicación" de la Universidad de Málaga. Director del grupo de investigación Las Relaciones Públicas en la Pequeña y Mediana Empresa.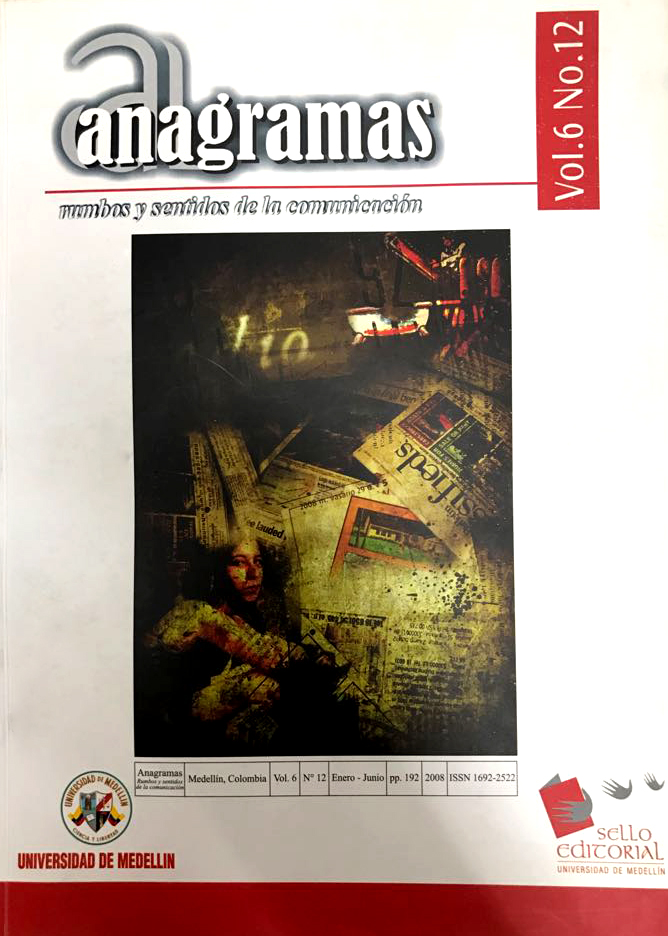 How to Cite
Castillo Esparcia, A. (1). Study on the Use of Communication Technologies in Internal Communication. ANAGRAMAS RUMBOS Y SENTIDOS DE LA COMUNICACIóN, 6(12), 91-103. Retrieved from https://revistas.udem.edu.co/index.php/anagramas/article/view/710
Downloads
Download data is not yet available.
Copyright (c) 2014 Anagramas
This work is licensed under a Creative Commons Attribution-NonCommercial 4.0 International License.
Total or partial reproduction of the contents of the journal are authorized for educational, investigative or academic purposes as long as the source is cited. In order to make reproductions for other purposes, it is necessary to have the express authorization of the imprint or Sello Editorial of the Universidad de Medellín.