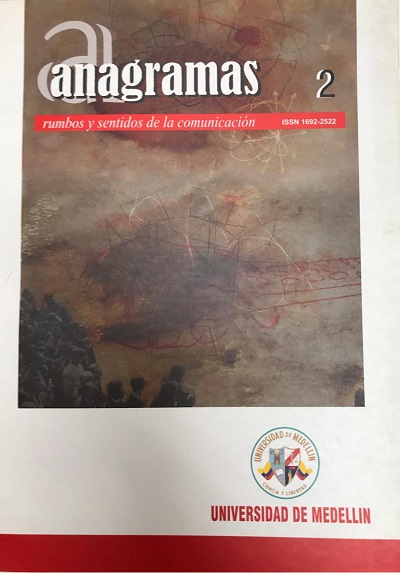 Audiovisual and digital in the development of writing skills: perspectives for teaching written composition
Abstract
Based on his experiences as a professor of the written Expression, the author sets forth some of the perspectives that propose the audiovisual and digital surroundings for the teaching of composition. He sets onwards accepting, as a fact, the impact of audiovisual languages and technological advances on the manners of reading and writing, which challenges teachers in regards to the emphases and applied didactics in their classrooms. In this article, the author insists -with the risk of appearing as ingenious- upon the relationship between writing and the academic activity; and at a second moment, he analyzes the impact of that which is audiovisual and that which is digital in relation  to the processes of writing; and he concludes insinuating some trails of work, starting from each of the emphases applied to the teaching of the subject: the grammatical, the pragmatical, that related to the processes of composition and that articulated with the scientific contents of each area of knowledge.
How to Cite
Sanchez Ortega, J. I. (1). Audiovisual and digital in the development of writing skills: perspectives for teaching written composition. Anagramas Rumbos Y Sentidos De La Comunicación, 1(2), 53-70. Retrieved from https://revistas.udem.edu.co/index.php/anagramas/article/view/1231
Downloads
Download data is not yet available.