New Worlds for Communication
Mauricio Andrés Álvarez Moreno

maualvarez@udem.edu.co


Universidad de Medellín
Abstract
In the current issue (34th) of Anagramas Rumbos y Sentidos de la Comunicación, interaction scenarios in the specific area of communication are envisioned. However, viewing this from another context allows to understand that there are reflections that propose new ways to travel through communication throughout this issue, i.e. old media towards new consumptions. And what better than recreating a few words by McLuhan to start this new issue?
Author Biography

Mauricio Andrés Álvarez Moreno,

Universidad de Medellín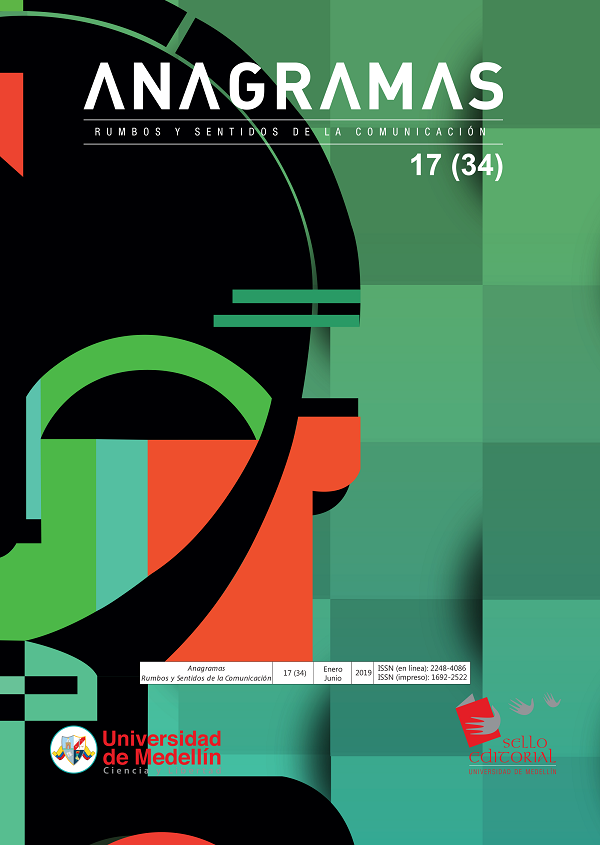 How to Cite
Álvarez Moreno, M. A. (2019). New Worlds for Communication. Anagramas Rumbos Y Sentidos De La Comunicación, 17(34), 7-17. https://doi.org/10.22395/angr.v17n34a1
Downloads
Download data is not yet available.
This work is licensed under a Creative Commons Attribution-NonCommercial 4.0 International License.
Total or partial reproduction of the contents of the journal are authorized for educational, investigative or academic purposes as long as the source is cited. In order to make reproductions for other purposes, it is necessary to have the express authorization of the imprint or Sello Editorial of the Universidad de Medellín.