The Challenge of Community Broadcasting
Mauricio Andrés Álvarez Moreno

maualvarez@udem.edu.co
Universidad de Medellín

Keywords:
Radio; community broadcasting; participation; commercial broadcasting; rating; public interest; community
Abstract
The Challenge of Community Broadcasting is an article written as a result of the research project Communication Processes and Social Impact of Community Broadcasting in Aburra Valley. In the first part, the article states the notions of community broadcasting in both Colombia and the whole world; in the second part, it makes an analyzes of challenges community broadcasting has to face in order to improve participation in social sectors; at the end , there is a brief description of arenas, which can be used as springboard to improve sustainability of community broadcasting from what is social
Downloads
Download data is not yet available.
Author Biography

Mauricio Andrés Álvarez Moreno,

Universidad de Medellín

Profesional en Comunicación y Relaciones Corporativas. Docente de tiempo completo de la Universidad de Medellín.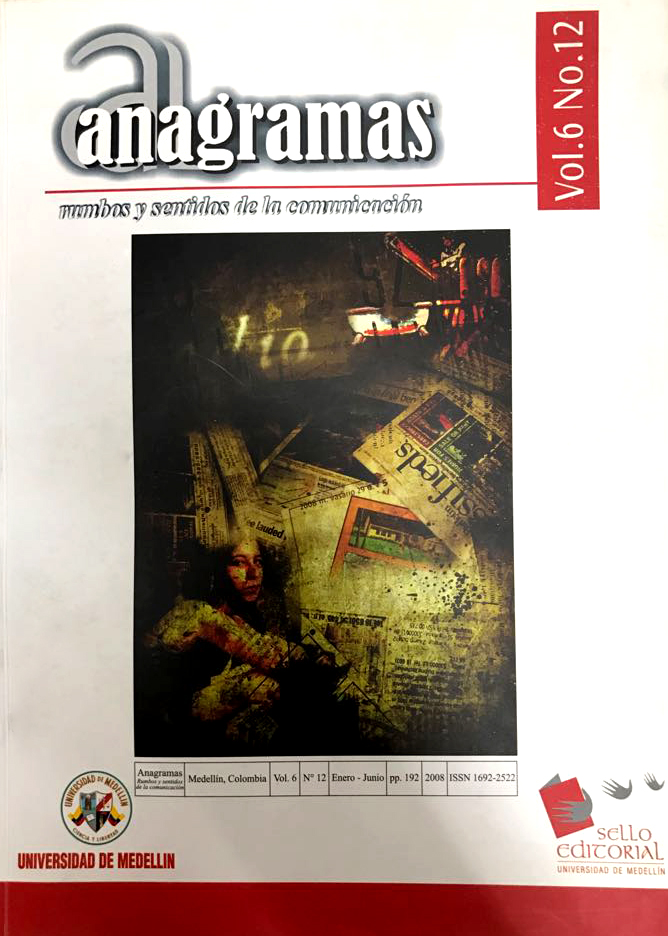 How to Cite
Álvarez Moreno, M. (11). The Challenge of Community Broadcasting. ANAGRAMAS RUMBOS Y SENTIDOS DE LA COMUNICACIóN, 6(12), 59-75. Retrieved from https://revistas.udem.edu.co/index.php/anagramas/article/view/708
This work is licensed under a Creative Commons Attribution-NonCommercial 4.0 International License.
Total or partial reproduction of the contents of the journal are authorized for educational, investigative or academic purposes as long as the source is cited. In order to make reproductions for other purposes, it is necessary to have the express authorization of the imprint or Sello Editorial of the Universidad de Medellín.