Editorial
Mauricio Andrés Álvarez Moreno

maualvarez@udem.edu.co


Universidad de Medellin
Abstract
En este número asoman temas que desde hace tiempo se investigan, por lo cual Anagramas sirve también como una memoria del recorrido de los temas consolidados en el ecosistema investigativo de la comunicación. Pero, al mismo tiempo, convergen temas clásicos con enfoques alternativos que, sabemos, prometen ser los campos desde los cuales se avizoren los nuevos escenarios de la comuncación.
Author Biography

Mauricio Andrés Álvarez Moreno,

Universidad de Medellin

Docente-Investigador de la Facultad de Comunicación de la Universidad de Medellin. Coordinador del Centro de Investigaciones de Comunicación (CIC)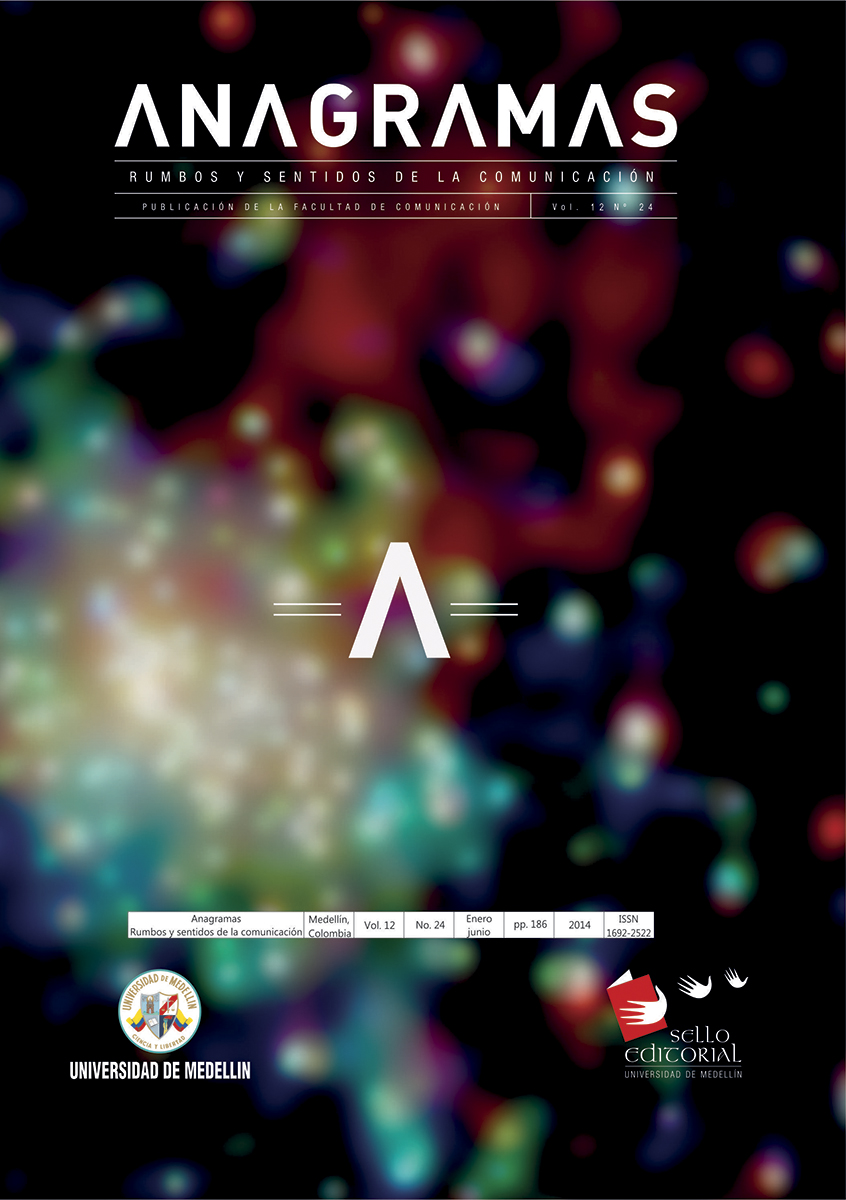 How to Cite
Álvarez Moreno, M. A. (1). Editorial. ANAGRAMAS RUMBOS Y SENTIDOS DE LA COMUNICACIóN, 12(24), 11-13. Retrieved from https://revistas.udem.edu.co/index.php/anagramas/article/view/848
Downloads
Download data is not yet available.
Copyright (c) 2014 Anagramas
This work is licensed under a Creative Commons Attribution-NonCommercial 4.0 International License.
Total or partial reproduction of the contents of the journal are authorized for educational, investigative or academic purposes as long as the source is cited. In order to make reproductions for other purposes, it is necessary to have the express authorization of the imprint or Sello Editorial of the Universidad de Medellín.